I saw
nemesisofamor
's fav tv couples list and I decided to do the same, as a countdown.
I considered only canon
romantic
couples. Cinema is excluded.
I had the bad idea of searching some youtube clips and I stepped into this Bradley cuteness concentrate lol. After discussing with
vivniansx
how much he reminded me of a genuine Disney Prince in an icon of her, this was the only possible ending. I hate when I tend to fangirling, ew. But hey.
Oh dear, and in
part 2
they
try to make him cook
(well, make a dessert actually, but that's still cooking)!!! lol.
Alright, down to business:
10. Rikki and Zane (H2O - Just Add Water)

Motorcycles and fins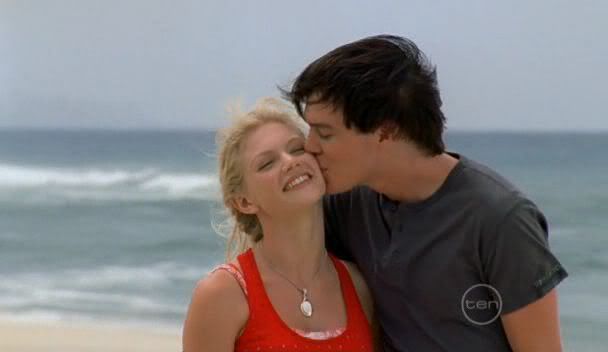 Some old fashioned teen-secret-magic-love-hate kind of love is all you need sometimes. And sharks. They're lovely, and I'd punch in the face the other two mermaitches when they try to divide them. Did I mention setting things on fire when you're kissing?
9. Arthur and Morgan (Merlin)
Epic and magic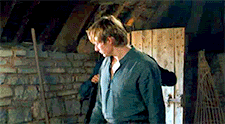 Even though I'm not sure my hopes will be satisfied in the second series (and because Mordred's already appeared I know there will be no secret son of love involved), I keep shipping Morgan and Arthur. Oh yeah. Gwen would better keep her hands off of Arthur, and Merlin too. Go and get your Sir Lancelot darling, I don't give a damn about him lol.
8. Seth and Summer (The O.C.)
Childhood geeky love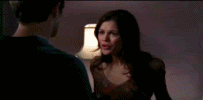 No words needed.
7. Penny and Leonard (The Big Bang Theory)
The cat is alive!
Clip for them!
I love Penny, I love Leonard... they're cute, a typical awesome comedy couple.
6. Jack and Kate (LOST)
Love at the time of the plane crash
You know I always loved Treasure Island as a kid. Adventurous islands are perfect places for , well, adventure, but also romance!
Yeah yeah, I can hear you KatexSawyer fans blablabla.
5. Micheal and Maria (Roswell)
Alien love
Their continuous flirting-fighting can annoy someone: not me. That's perfection lol. Cause deep inside their bond is tight, and they can take care of each other very well (anyone remember the falling rain scene, soaking wet Micheal outside the window? My favourite, so sweet.).
4. Ross and Rachel (FRIENDS)
The friends couple
THEY'RE ROSS AND RACHEL!!!!!!!!!!!!!!!
3. Casey and Cappie (Greek)
Greek love
Alright, everybody knows it, Cappie is my perfect match. Casey and Cappie are perfect cause she can make him happy and he can make her live grounded and happy through every obstacle.
2. Chuck and Blair (Gossip Girl)
Upper East Side assholes love
They're mean, but they're loyal, they're childish but possess rich adults means. They belong to each other so much. This couple could have been my number one, but since I have also a com(ed)ic side...
--- DRUMROLLS ---
1. J.D. and Elliot (Scrubs)
Medical freaks love
I love Elliot and J.D.!
(Oh right, I haven't seen season 7 yet, so please no spoilers!)
Sorry I know this has been huge and I'd have to special mention Effy/Freddie (even if I love Cook the most), Charlie and Anita, and many others...
Current Mood:
busy
Current Music: We are golden - Mika